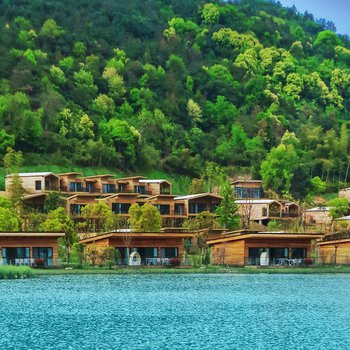 Opened in 2019, the Kaiyuan Senbo Holiday Park Hotel is a great accommodation choice in Deqing.
From the hotel, Deqing West Railway Station is just 8km away. With multiple attractions nearby including Mogan Shan Kaiyuan Senpo Dujia Amusement Park, Xiazhu Lake Panda Park and Chunhui Park, guests will find plenty to keep themselves occupied.
This hotel makes a great place to kick back and relax after a long day of sightseeing.
This Deqing hotel offers parking on site. Germaphobes can rest easy - the level of cleanliness is highly rated at this hotel. This hotel is a popular accommodation for guests traveling with families.